It's easy to print MakeReceipt receipts at home or your office.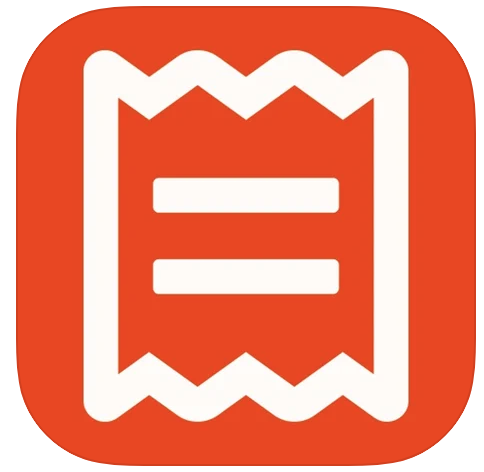 Printing to laser printer or inkjet printer – Simply print the image using your standard printing options. You may need to resize your receipt image to get the desired printing size. You can then cut out the receipt using scissors and then take a photo of the receipt.
Print real receipts on real thermal receipt paper – Create a receipt using the MakeReceipt app (available for iOS and Android) and then and our Express Thermal Print app (available for iOS and Android).
Supported Bluetooth Thermal Printers: The following affordable Bluetooth receipt printers have been tested to work with Express Thermal Print. We recommend purchasing a larger (80mm) receipt printer to allow you to print 2 Inch (58mm) and 3 Inch (80mm) receipts. Just use scissors to cut the receipt after printing!
3 Inch (80mm): Mini Printer MHT-8001-F (Amazon $69.51) , MunByn MU-IMP013 (Amazon $129.98)
2 Inch (58mm): MunByn MU-IMP001 (Amazon $54.98), Milestone (Amazon $64.98)
How to print MakeReceipts receipts to Bluetooth thermal receipt printer:
Download MakeReceipt app and Express Thermal Print apps from the app store
Power-on your Bluetooth printer and make sure phone Bluetooth is turned "On"
Open Express Thermal Print app and click "Select Printer" – your Bluetooth printer will appear
Create receipt using MakeReceipt app – then tap "Share Receipt"
Choose Express Thermal Print from menu of sharing options


Tips for Printing Receipts
If you want to make receipts that are picture-perfect to submit to your accountant or finance department, there are a few great tips we can offer you. The absolute best way to print receipts from MakeReceipt is to use a Bluetooth Thermal Printer. This produces real receipts on thermal receipt paper.
If you don't have access to a thermal printer, consider printing your receipt using your inkjet or laser printer and then use scissors to cut out your receipt. Then give your newly made receipt a crumple and a few folds to add texture to the paper. Finally, use your mobile device to photograph the receipt and use this image of the receipt as your submission image.
Another option we recommend is making the receipt look scanned or photocopied using Doc2Scan.com. This simple website takes any image and applies effects to the image to make the receipt look like it has been photocopied, faxed or scanned.
Here are samples of receipts made with MakeReceipt Receipt Maker and printed using Express Thermal Print and a Bluetooth Thermal Receipt Printer.