How useful is a receipt? This is serviceable for both:
the customer – a receipt must be issued to the customer after payment of product/services bought. It is proof that the purchase transaction has been completed. It is the right of every customer to receive or demand, and a business entity's one of its legal obligations in running a store.
business owner – a receipt is more beneficial to a business owner or company because of the following reasons:
a customer's sales receipts are a must to provide for every customer after-sales transactions. A sales report is needed at the end of the day and everything is calculated.
salary receipts for employees, and other employees valid deductions
receipts for your business expenses such as office materials, production equipment, and the likes
other-related business expenses such as utilities and many more
The interesting facts about receipts are remarkable. All the above mentioned are the records to keep. It needs to be organized and filed in a safe place and this can be time-consuming for paper receipts management. The paper print issue is also one of the major problems for the reason that printed details fade in due time and become useless as supporting documents or evidence in times of relevant checking of records or tax audit. Capturing thermal paper receipts and saving it on safe drive or software can be the solution but can eat too much time and the administration of receipts can lead to a delay of filing of files and so on and so forth.
Using a receipt maker, MakeReceipts will give you a simple, straightforward process in the collection and control of electronic receipts. Finding receipts made it easier and accurate not just for you but also for your assigned employees when in times of making financial reports, tax reports, and monitoring your company's financial activities daily, weekly, or monthly. Tracking is real-time and the system is available even if you are not at your office table. You can monitor your sales or check your records using a desktop or smartphone. The mobile apps are available at iOS App Store MakeReceipt and Google Play Store MakeReceipt. You can make a receipt in just a few seconds. The system is made simple and easy for you and your business, you do not need to be a techie to learn everything – it is a piece of cake.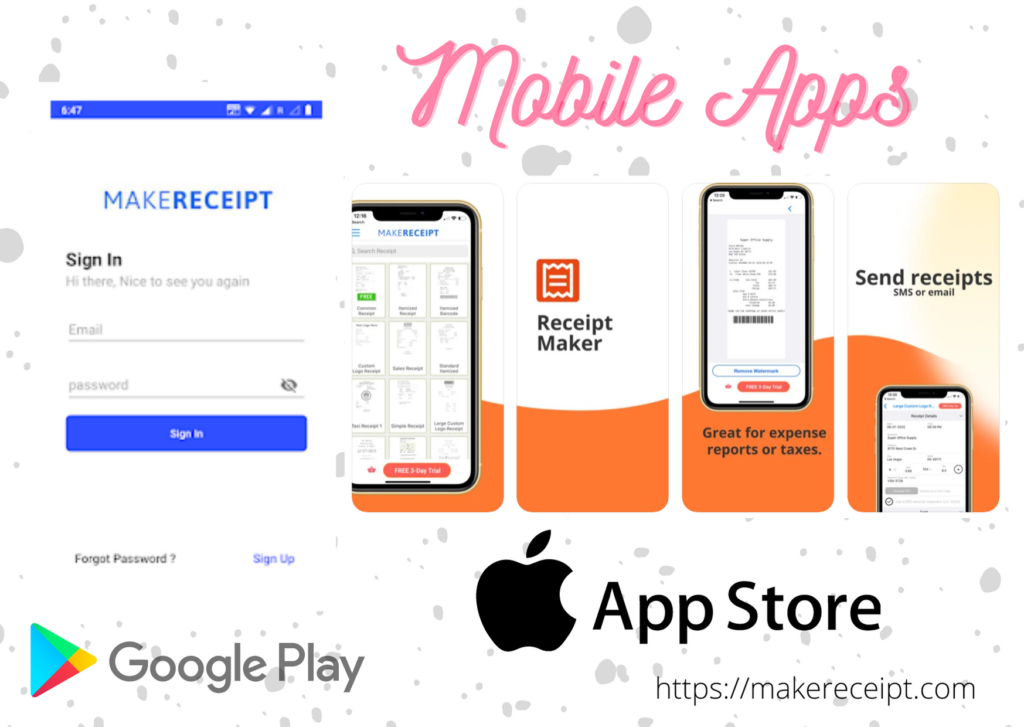 Make sure the receipt generator you used must meet the legal requirements. Do not just implement a do-it-yourself approach so as to avoid major problems in the future. Consider also the size and nature of your business but definitely this is perfect for SMEs (Small and Mid-size Enterprise). Anticipate that you will have hundreds or thousands of receipts in your system. You can choose what best PLAN that suits your business needs. You have the option to pay monthly or annually. One of the best features of this electronic receipt maker is that it can help your marketing strategies to be more effective and efficient using email marketing strategy.


Identify your company needs and find the right tool for you. SIGN-UP today!